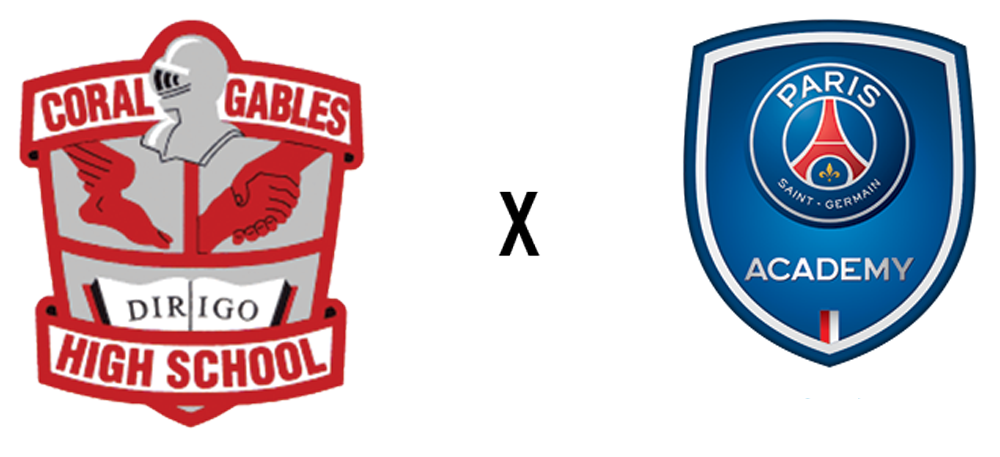 Coral Gables Senior High School
Paris Saint-Germain Academy
launch the PSG Academy
Accelerated Development program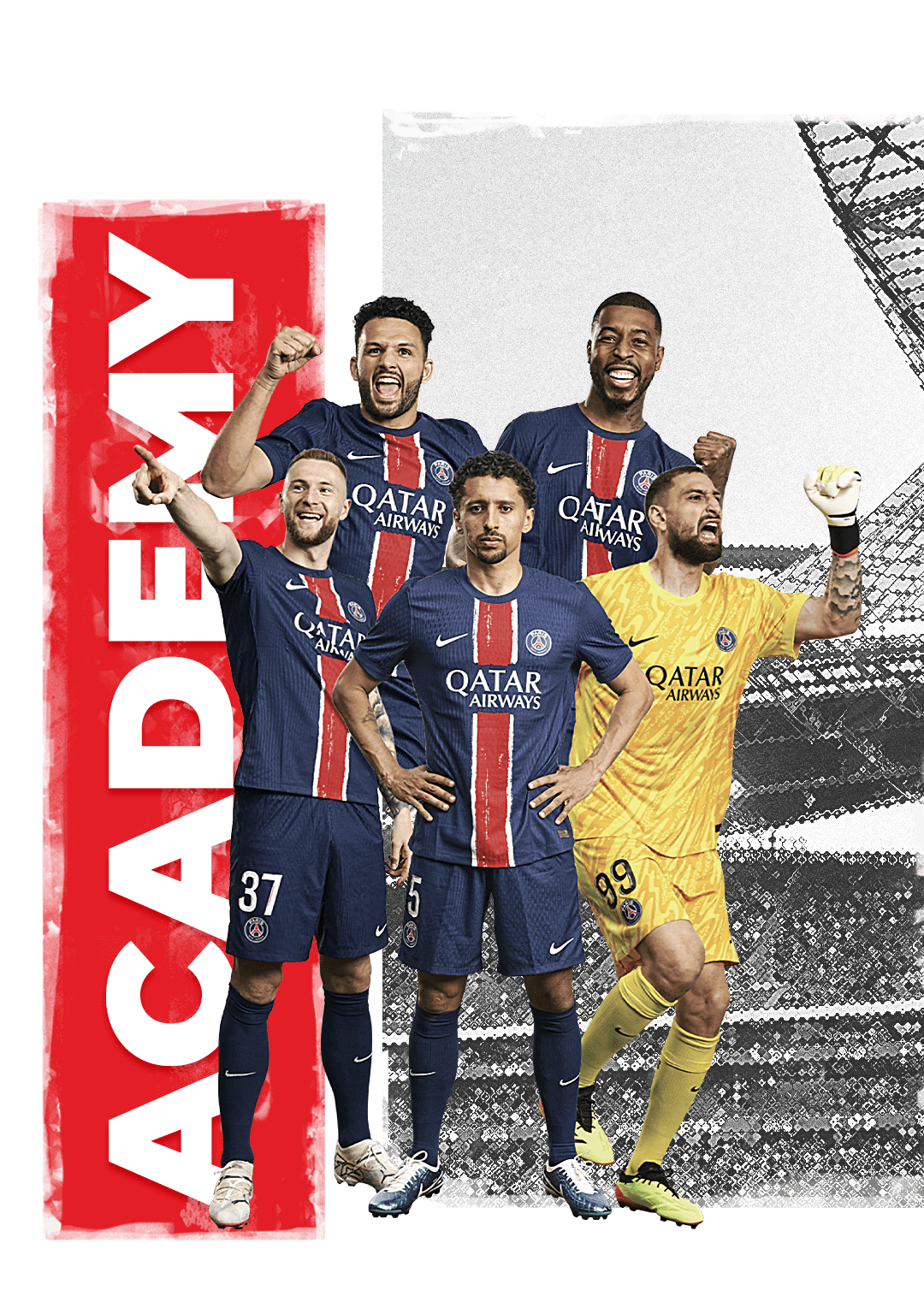 Coral Gables Senior High School (CGSH) and Paris Saint-Germain (PSG) Academy have signed a historic partnership to offer a unique soccer program – the PSG Academy Accelerated Development program. It combines a professional football development program, with education on and off the field.
Coral Gables Senior High School
For all students (boys and girls) who want to take their game to the next level
The training expertise and methodology of Paris Saint-Germain is now accessible at Coral Gables Senior High School.
This partnership with a world-renowned brand and a globally recognized Miami-Dade Public High School, is a first of its kind in the United States.
The mission of this program is to develop Coral Gables Senior High School students on and off the field, giving them a solid foundation and strong principles, that will open doors to their future success. 
A UNIQUE PROGRAM OFFERING EXCELLENCE
ON AND OFF THE FIELD FOR PRO PLAYER DEVELOPMENT
8 hours 45 per week of pro soccer development
Paris Saint-Germain Academy give Coral Gables Senior High School a best-in-class youth soccer program, including daily training sessions. The preparation goes beyond the soccer field and includes educational sessions and workshop to develop well-rounded players on and off the field. The PSG Academy Accelerated development program has been designed for young athletes to reach their full potential on the field, but it will also help them progress and succeed in their personal lives.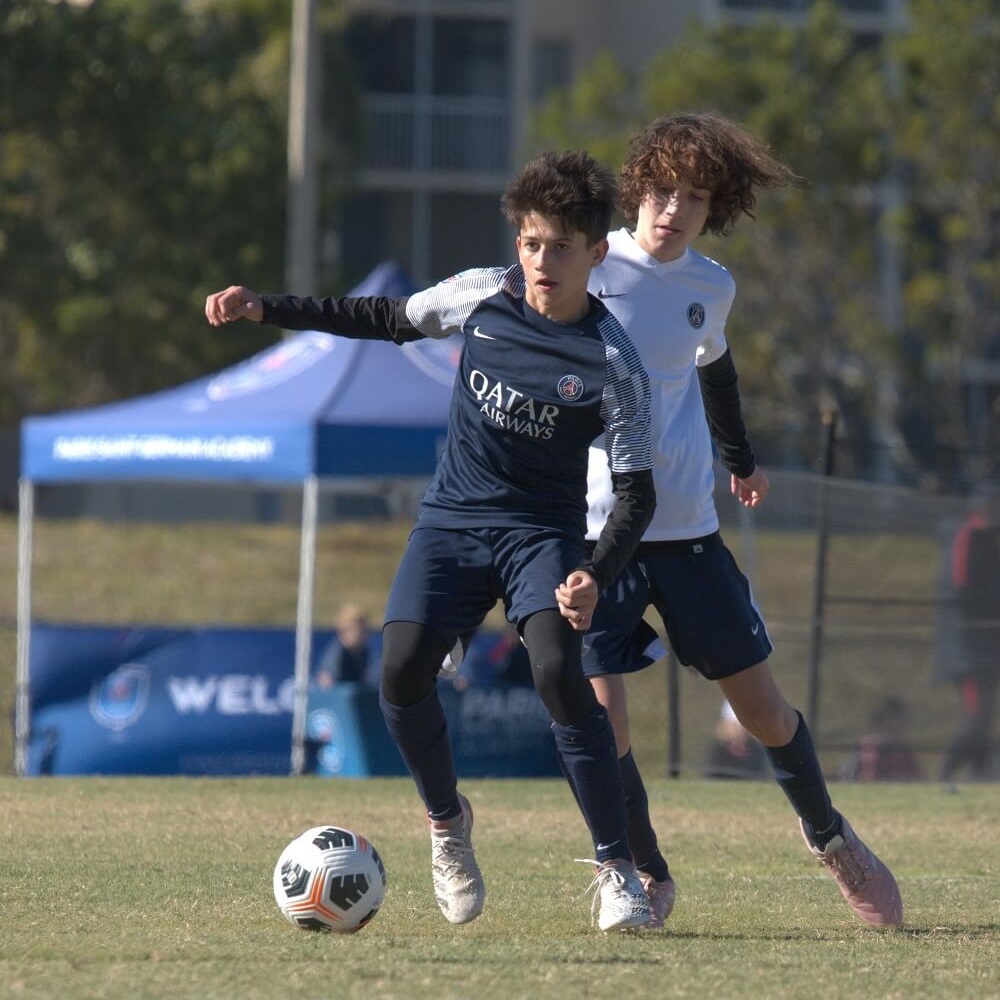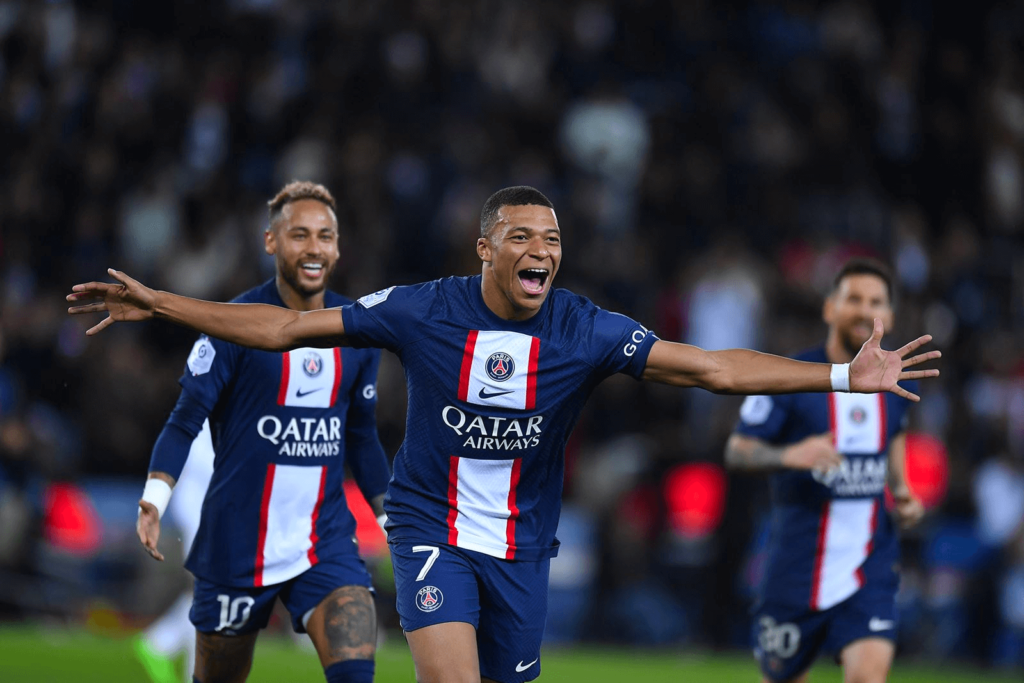 World-renowned Paris Saint-Germain training methodology and programs
The Paris Saint-Germain Academy Accelerated program follows the club's professional methods, the same applied in Paris. Players are guided by a highly rated, professional European philosophy and world-renowned club methodology, that has a proven track record of developing promising young talents. The PSG Academy methodology is focused on building intelligent players with a great understanding of the game.
All-encompassing training to develop well-rounded players
The program is designed to develop young athletes on an individualized basis through an all-encompassing program. Players are pushed to an unparalleled level of physical and mental development, maximizing their potential to achieve their individual goals. The goal is to be present at each stage of players' development. Doing so will help the players sharpen their intelligence through the acquisition of individual fundamentals while fostering holistic improvement.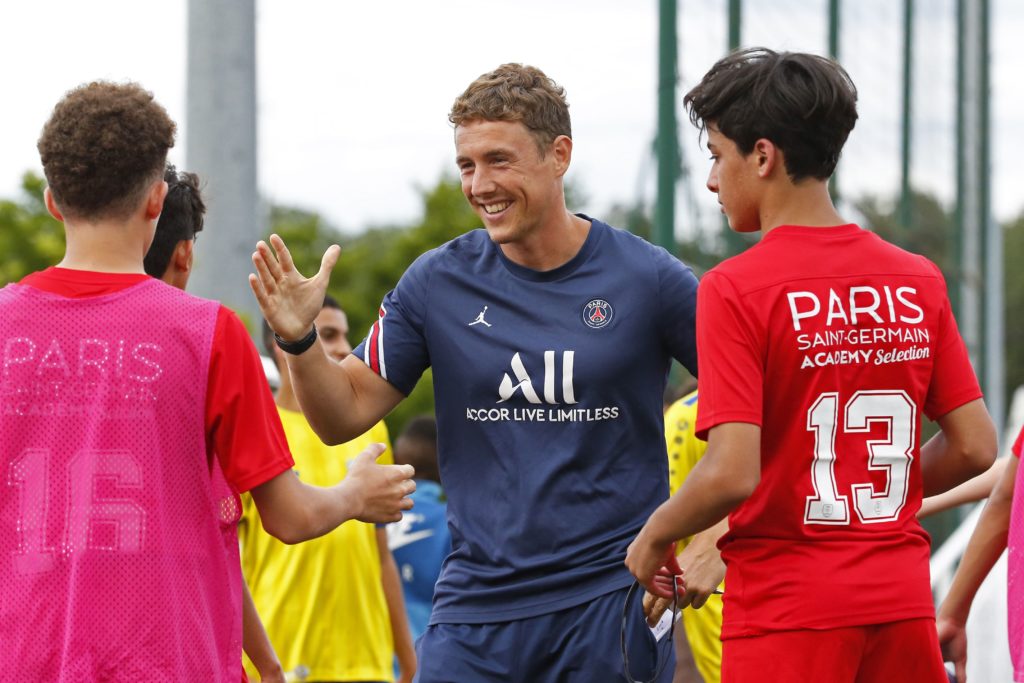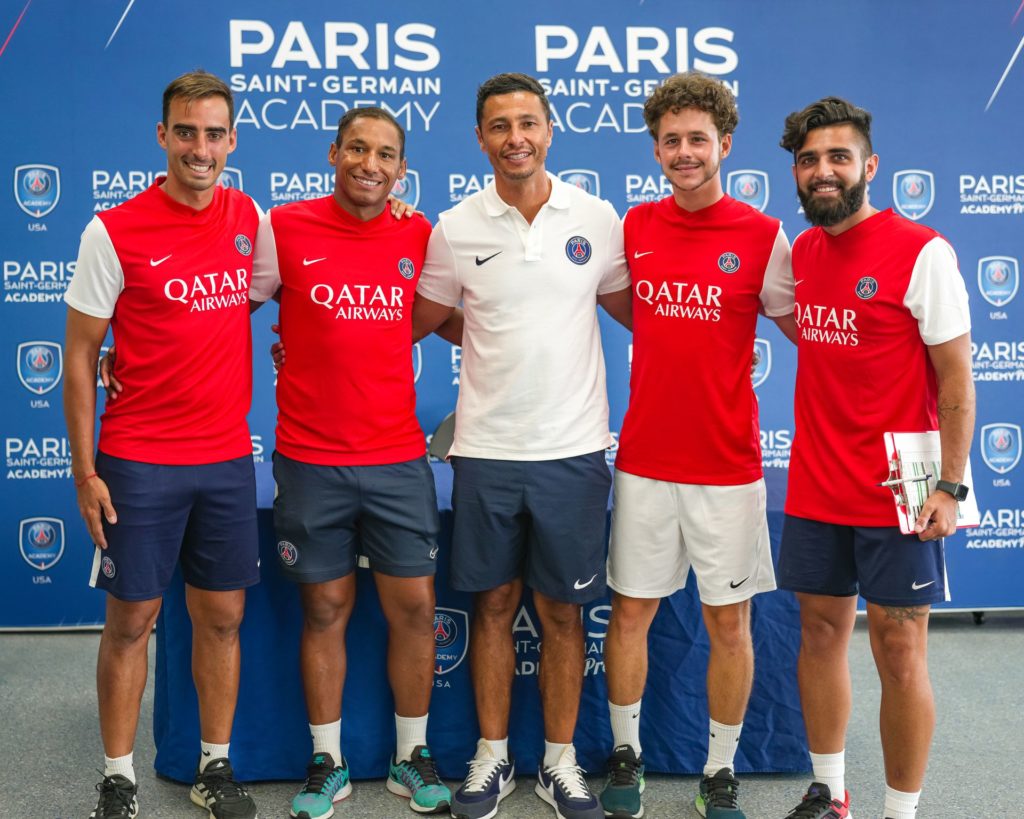 Professional training led by a full team of Paris Saint-Germain Academy experts and specialists in all areas of soccer preparation and performance
The Paris Saint-Germain Academy Accelerated program is made of Paris Saint-Germain certified, and UEFA licensed or U.S. equivalent licensed coaches with a solid background in youth development. There is also a team of experts that specializes in strength and conditioning, nutrition and hydration, mental development, physical therapy, injury prevention and recovery, and video and tactical analysis.
Individualized development program
Immersion in a professional routine, including individualized skill development aligned with mental development and nutritional guidance to prepare student-athletes for high-level training and competition. By giving players individual attention, all participants will receive the lessons necessary for their individual improvement plan.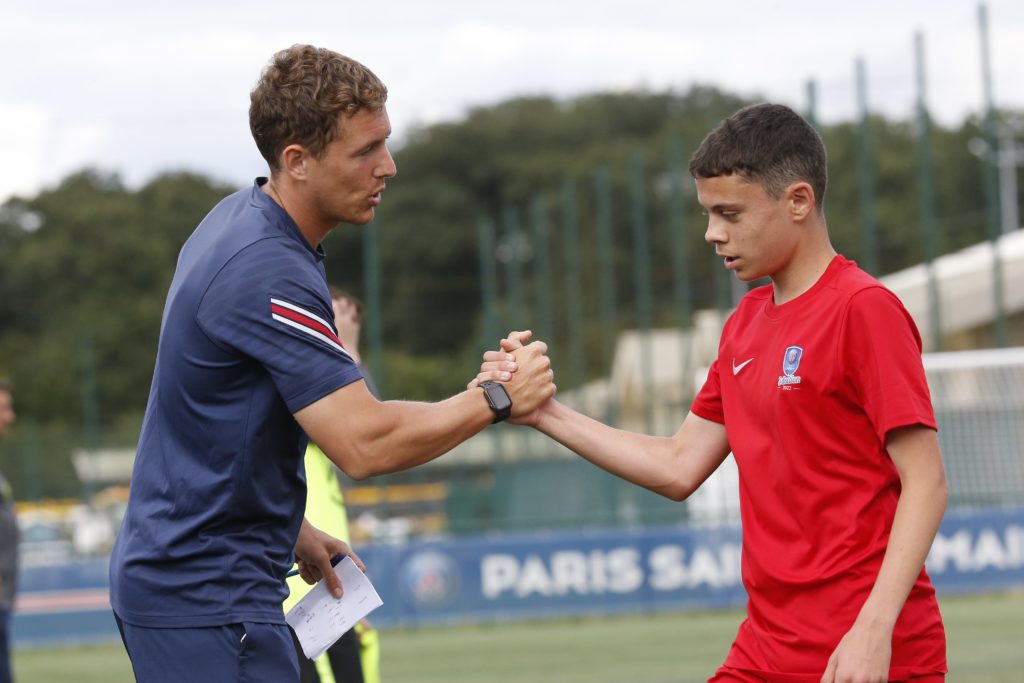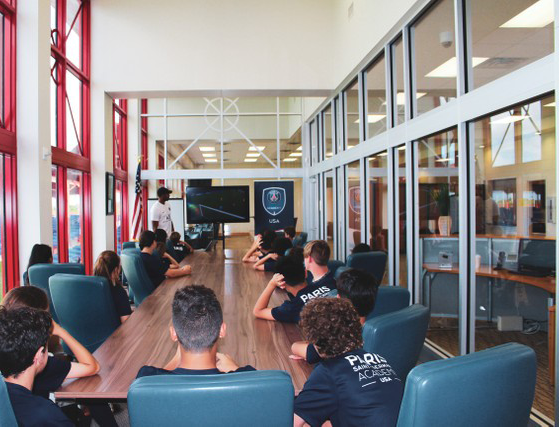 Professional workshop: Education on and off the field
Professional workshops with Paris Saint-Germain Academy specialists will also be offered as part of the program, such as:
Informative seminars from relevant and highly respected guest speakers will also be part of the weekly agenda.
August to December 2023 January to Spring Break 2024 April to June 2024 Starting at
$130 / week
PARIS SAINT-GERMAIN ACADEMY
ACCELERATED PROGRAM TENTATIVE SCHEDULE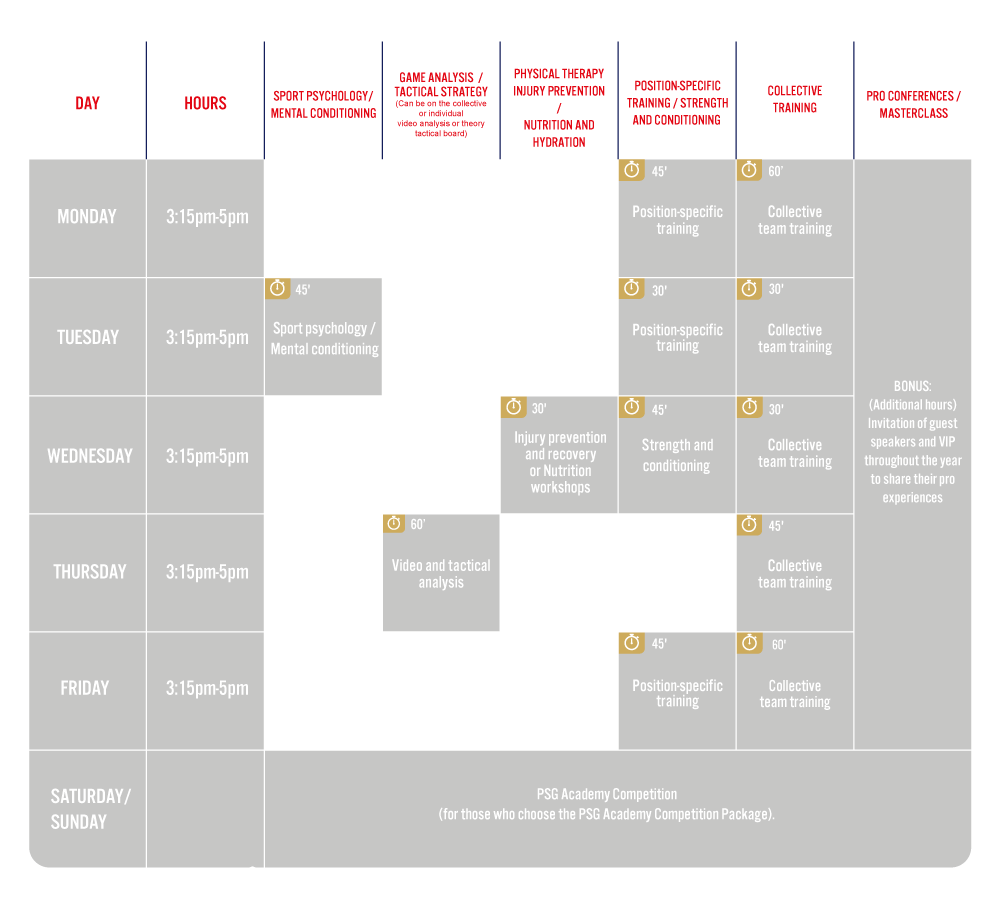 The PSG Academy Accelerated Development Program will begin with the 2023-2024 school year and is open to Coral Gables Senior High school students (boys and girls) of all skill levels.